Hello!
My name is Yesenia Fernandez, I am a Venezuelan in Texas, I am a Dentist, mother of a 6 year old girl and I am the person behind Cute Designs Store. I started in the world of crafting without knowing it, because I liked to create different accessories for my little girl like bows and ponytails. I even modified her clothes, getting to organize her birthdays. Basically, at the beginning it was a hobby because I liked to give different details to all my family in their special moments.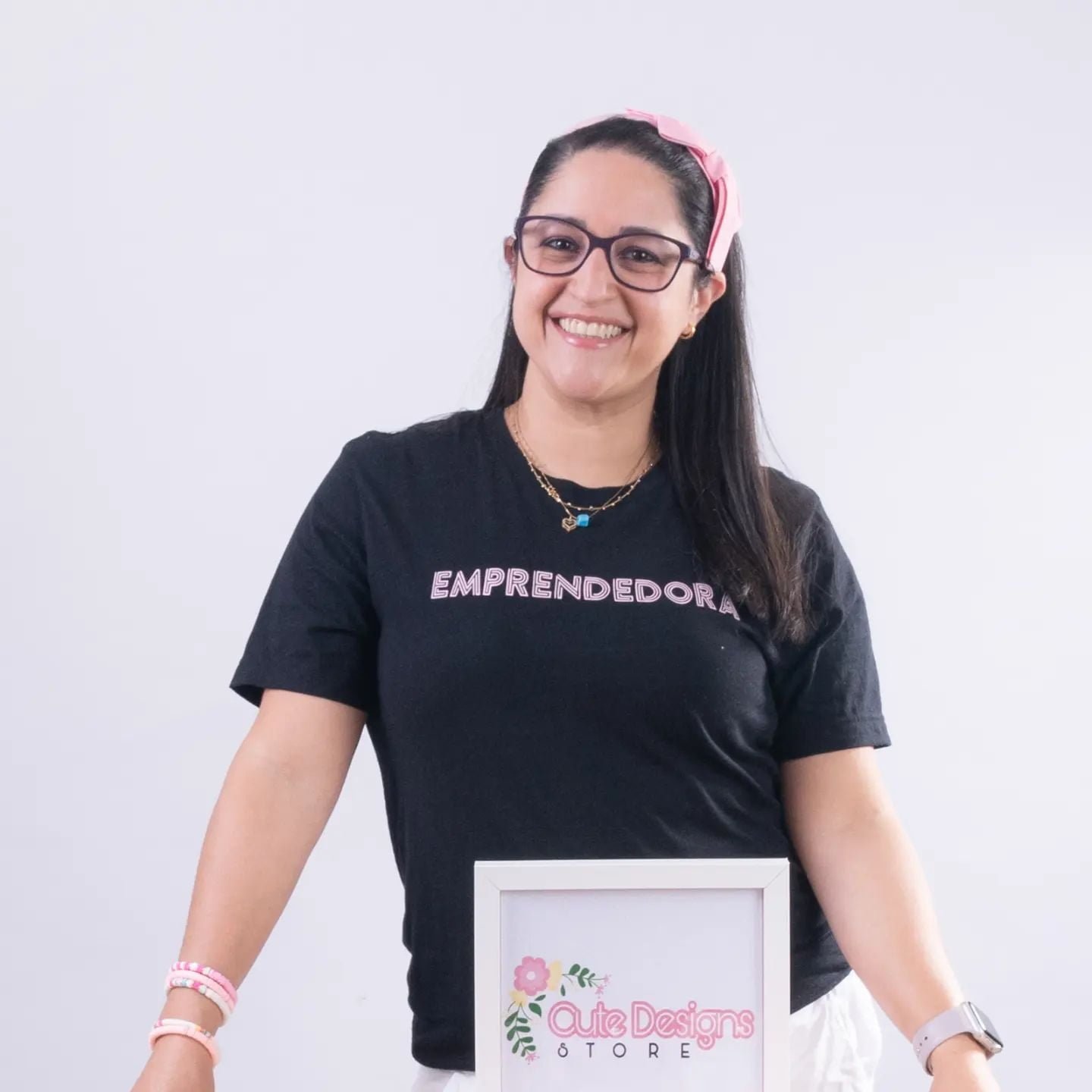 In August 2019, with much optimism I decided to open «Cute Designs Store» my brand, which would be focused on accessories for girls, such as bows, headbands and bags to keep the teeth, all this fully customized to customer, being my main buyers family and friends. Who gradually were recommending my work.
Then, I began to experiment with the customization of t-shirts, taking my brand to another level, adding to my agenda of clients entrepreneurs and growing brands looking to add a different touch to their image and promote their brands, becoming over time my allies.
Progressively our star product was born, which are the personalized glasses with glitter and vynil, which has had great acceptance and has remained present among the most requested.
Our brand has had a great growth adding new products every day, allowing us to provide variety to our customers, among which stand out are the glasses, t-shirts, mouth covers, pens, sweaters, aprons, thermos, logo shakers, key chains, pop sockets, among others. As well as our line of creative stationery where you can find toppers for cakes, stickers for entrepreneurs, school stickers, 3d letters, surprise boxes, and many more.
Always having the characteristic that they are fully customized to the customer's taste.
Currently, Cute Designs Store is a brand that seeks to creatively innovate the customization and decoration of a variety of products, providing a different, subtle and colorful touch to the products we use every day. As well as the creation of new designs that come from the imagination of our customers and we can bring it to the physical, for us the sky is the limit.
At Cute Design Store we take care of taking your brand to another level, giving a different, unique and innovative touch to your life.